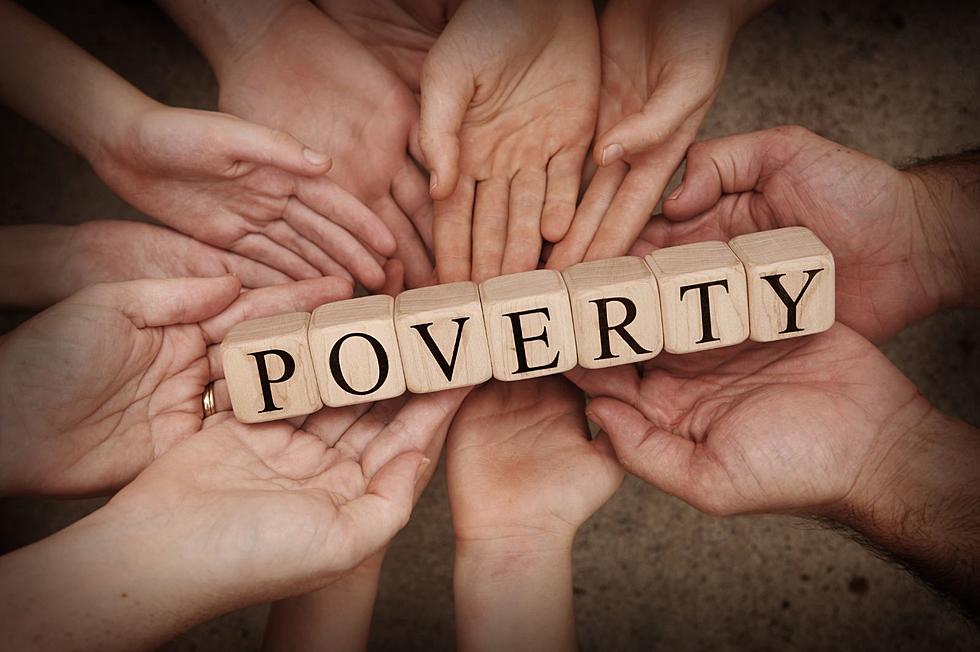 Oklahoma's 10 Poorest Cities and Towns
Canva
I would assume that when most Oklahomans think about our state, there are a handful of common things that come to mind.
Oil and gas are atop the shortlist as well as politics. Education is mixed in there as well as professional, college, and high school sports... but while those topics are relevant, that's not what I see.
When I think about Oklahoma, I see the picturesque landscapes like this I have deep in my memory.
It may look like just another field of dirt, but there's a simple beauty in it that I have a deep appreciation for. Since art is completely subjective, we can disagree on it and both be correct.
This was taken just outside of a little town called Hollis way down in the Southwest corner of Oklahoma. A town that has lived through a booming prime time but has also experienced an average double-digit shrinkage for the last fifty years.
As people move into more urban areas, like the suburbs surrounding Oklahoma City and Tulsa, more small, rural communities shrink. Therefore the economics in the state's larger cities increase.
So, does a decrease in population equate to poorer communities? Not necessarily. Below we breakdown the poorest towns in Oklahoma and some may surprise you.
Oklahoma's Ten Poorest Cities and Towns
While it's a list no municipality aspires to be on, there's one in every state across America. Whether it's due to limited economic opportunities, the failing popularity of once-booming towns, or a generation of youth running away from their hometowns, but nine out of the ten poorest communities exist on the east side of I-35.
Based on the stats of those living at or below the state poverty level, median household incomes, and unemployment, here are the poorest communities in Oklahoma.
Gallery Credit: Kelso
Top 10 Snobbiest Towns & Cities in Oklahoma
Don't shoot the messenger. I'm not calling these places snobby, the internet is. A recent report by
Roadsnacks.net
identified 10 of the
snobbiest towns and cities in Oklahoma
. The methodology behind the study used median household incomes, the percentage of the population with college educations, and median home prices in determining just how snobby a town or city is. Most would agree with the results below. Unless you live in one of these places, then you may disagree. Also, keep in mind this list was all done in good fun. Sure there's some truth to the findings but like most places, you'll find both good and bad.
Keep scrolling to check out Oklahoma's top 10 snobbiest towns and cities to see if your hometown made the list.
Gallery Credit: Don "Critter" Brown
Top 10 safest towns & cities in Oklahoma
These 10 Oklahoma towns and cities have been ranked and named as the safest in the entire Sooner State. If you're looking for someplace to move, retire or visit and are worried about crime, these are the safest places. They have some of the lowest crime rates in the state, some have the lowest in the Nation according to
FBI crime statistics.
Most of the cities and towns that made the top 10 safest places year are located in the southwest central portion of the state.
One town made it to the top of the list at #1 for its 5th or 6th time.
Gallery Credit: Don "Critter" Brown