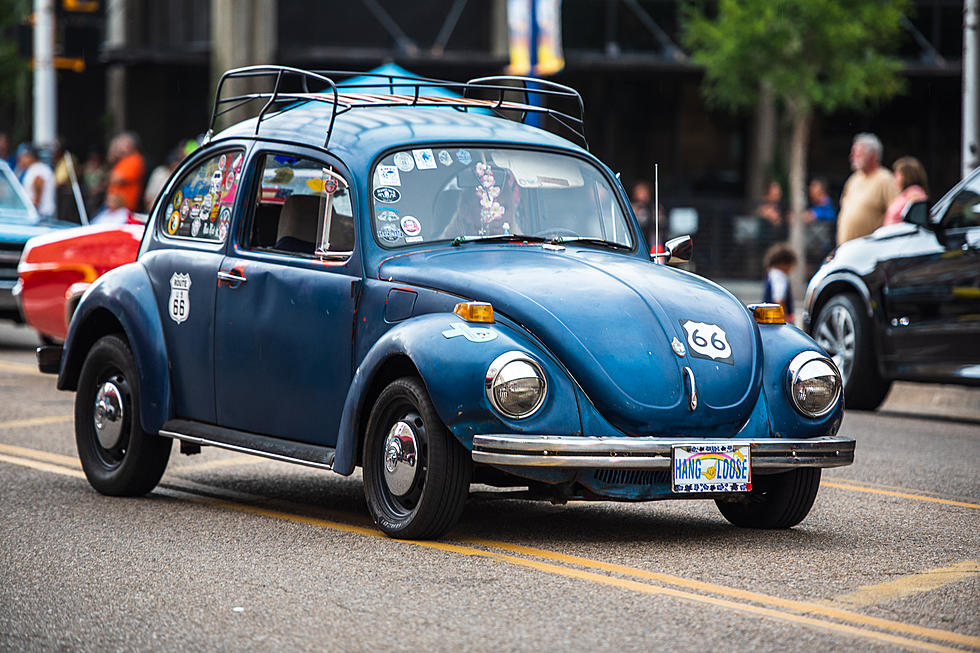 Volkswagen Passed On Oklahoma for New Vehicle Battery Plant
Michael J. Rivera/TSM
In the grand saga that is Oklahoma's bid to attract automotive manufacturing to our state, Volkswagen is out of the hunt having settled on Canada for their new battery manufacturing plant.
I won't lie, the announcement of the new cobalt refinery to be built in Lawton had me thinking Oklahoma had a slim chance of landing VW, but ultimately the Sooner State couldn't compete with the Great White North.
For the record, Oklahoma also lost a bid for a Panasonic battery manufacturing plant to Kansas recently too...
That puts Governor Stitt's automaker batting average at .333... We landed Canoo, but lost Tesla and now VW... as if Pryor could yet compete with the weird wilds of Austin, Texas and St. Thomas, Ontario (halfway between Toronto and Detroit).
While half of Oklahomans aren't batting an eye at it, the other half are actually celebrating the loss. Not because Oklahoma is losing out on a tremendous industry and thousands of jobs, but because a political rival is where the buck stops with Governor Stitt.
The leftists' reactions to this news are as embarrassing as some of the legislation at play on the far right end of the spectrum, proving once again that there are no winners in politics... only losers all the way around.
If anyone expects Oklahoma to grow, it'll have to be a collective cooperative effort somewhere in the moderate middle. As in old-school politics, nobody will get everything they want, but everyone should be able to live with the changes.
The EV Models From Oklahoma's Automaker Canoo
Just about the time you suspect you're living in the final future of any vehicle design, someone comes along and tosses a wrench into the general expectations. In the same way that everyone almost universally hates the looks when GM pushes out a new redesign, acceptance has been pretty hot/cold with Canoo. Initial plans are to offer three different vehicles for now, with others to follow.
Unique Things to Do in Oklahoma City
There is no shortage of things to do in OKC. While there are a handful of things everyone knows about--OKC Zoo, Myriad Gardens, Bricktown, etc-- there are even more lesser-known places to experience one-of-a-kind Oklahomaness. Some things cost a little money, others are completely free, but it's all fun for the whole family.
Oklahoma's Best Barbeque Joints, In No Particular Order...
I doubt there's a single topic debated more passionately in Oklahoma than who makes the best BBQ. While they all smoke meat, there are some huge differences in how that process is done. Type of wood, length of cook, foil vs paper wrap, and even the hot topics of seasoning and binders come into play. What you like others may not, and vice versa. Since we can't just pick a top five or ten, here are the Oklahoma barbeque joints that have the biggest fans.