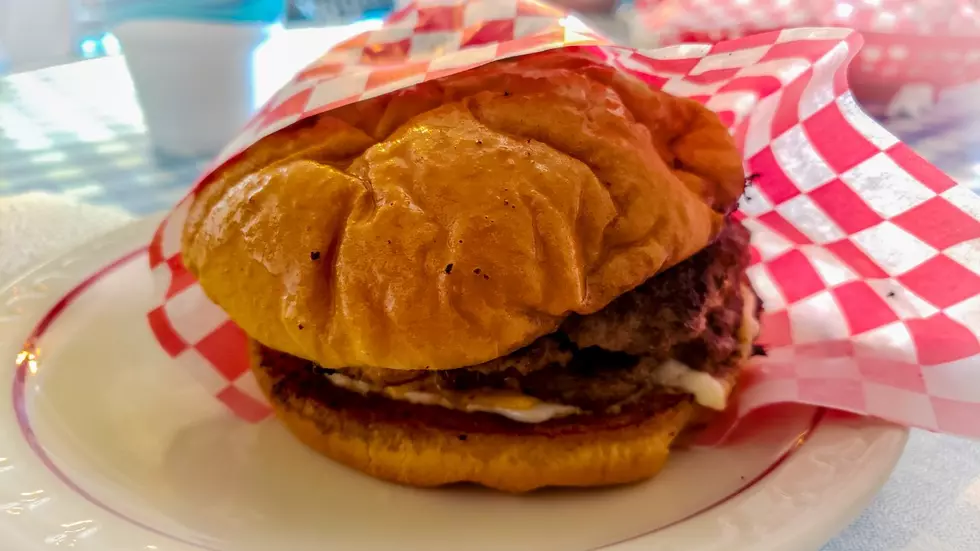 Five Lawton Restaurants That Should Be Franchised Nationwide
Kelso
If there's two things that Lawton does best, it's food and bad roads. Since there isn't enough server space in the US to list all the bad roads in Lawton, lets focus on five local restaurants that could totally pull off being a national chain.
1

When it comes to the one place everyone has to try when they get to Lawton, Wayne's is at the top of every list. It's awesome old fashion carhop food. Delicious burgers, epic onion rings, ridiculous steak fingers, and the best fried pickles you'll ever taste. That shaved ice is pretty stellar too. I admit, I've had Wayne's more during this pandemic than I have the previous 13 years living here, and I still get just the same thing. Double-cheese and either fries or pickles, it just depends on what I'm wanting that day. If they could scale the same quality they push out at both locations on a national scale, they'd become an American icon.

2

I'm going to be honest with you, I've never eaten at Burgess Grill. I've heard about how good the burgers are for fourteen years, and it's literally across the alleyway from the downtown studios, but for whatever reason, the planets have just never aligned for that meal. That being said, everyone raves about the burgers at Burgess. As they're currently ranked at #6 out of 134 restaurants here in Lawton, the people have spoken loud and clear just how good it is.

3

Straight up, and they're not paying me to say it, Cali Burrito makes the best burritos I've ever shoved in my face hole. Most of the time, when the draw for people is the almost comical size of the portions, that size becomes the focus of peoples attention, like the 72oz steak in Amarillo... Yeah, it's technically steak, but it's the novelty that draws people in rather than the quality... That's not the case at Cali Burrito. Those massive burritos are amazing from the first bite til the last. I like the classic Cali Burrito with almost everything on it, bacon and fries. I'm getting hungry thinking about it.

4

Mutti's German Restaurant

After hearing about it for so many years, I finally convinced someone to go have Mutti's with me a few weekends ago. I've never had German food, but with fried pork and sausages, what could go wrong? Since it was my first dive into German cuisine, I ordered the sampler. The sausages were good, the brats were amazing, the schnitzel was the bomb, and I'm pretty sure they spike the home-fries potato thing with ectasy it was so good. I'm convinced America needs more good food like this.

5

I don't care what you think, any place I can drive through for a big slice of pizza and a pop on the cheap is a solid restaurant on any list. I know they offer up a lot more than just pizza, but when you're on the go, Luigi's pizza really is just a perfect on-the-go meal. I don't know about you, but I've never gotten a messy over-sauced slice from there, so I'm not dripping it down my shirt while I try to pretend I'm wearing a seatbelt in front of the cop that's peering my way on Cache Road. The big slice is thin enough to fold, and holds up really well to being one-handed. Every town in America should have at least one pizza joint like that. Pepperoni is a classic, but that sausage is amazing.