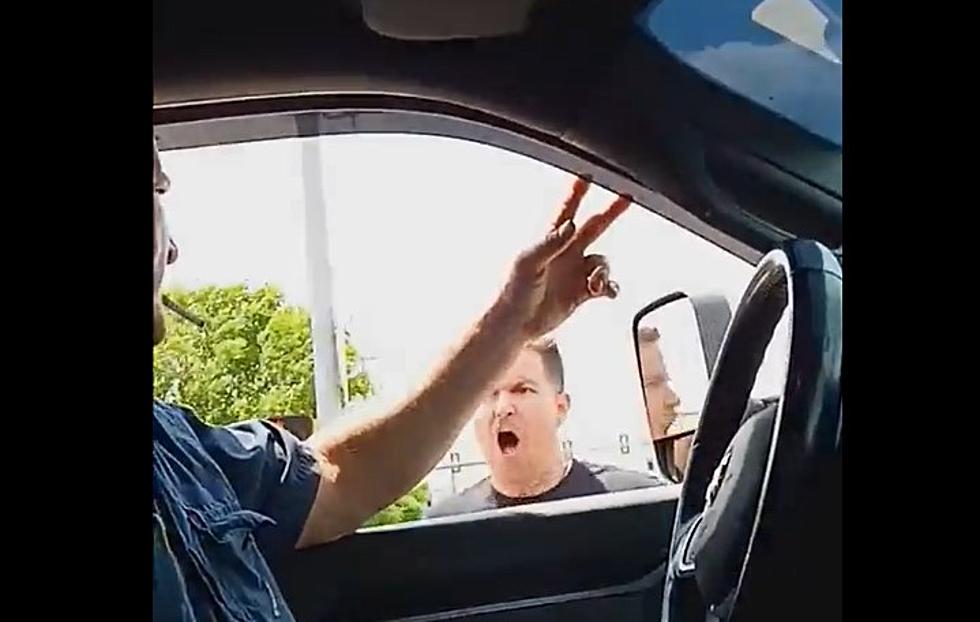 TikTok is Having Fun with This Moore, Oklahoma Road Rage Video
TikTokDerekMeeks76
It never ceases to amaze me how social media manages to make the world just a bit smaller.
Whether it was the millions protesting in Hong Kong which likely prompted China to release Covid, to the hijab protests in Iran last year--with a simple upload the whole world gets to weigh in on every conceptual situation that faces pretty much anyone else.
It's a crazy phenomenon that also happens in Oklahoma.
Fair warning, there's a little language in the video below...
That's what a little case of road rage in Moore, Oklahoma looks like. According to social media, the calm driver making the fair point (Driver A) was allegedly cut off by the screaming guy (Driver B). As Driver A swapped lanes to go around, Driver B changed lanes also and the two had a collision, at which point Driver B is showing Driver A his war face.
There's dashcam footage over on Reddit, but it's linked to someone's personal Google Drive, a very risky click in terms of internet security, but that's not what this post is all about... This is all about how the internet has a habit of making memes of everything, and TikTok didn't disappoint.
Don't you just love the internet?
Million Dollar Castle For Sale In Edmond, Oklahoma
When people have the opportunity to build their dream home, they can sometimes bend the lines between tasteful and tacky to fit personal tastes. Some see it one way, others the complete opposite. When it came to building this Edmond home, the owners went all-in on their attempt to build a modern-day Oklahoma castle.
You have to see the game room and outdoor entertaining space. Definite standouts.
This Grand Lake Home is Straight Out of Yellowstone
If you were looking to get pretty far from the hustle and bustle and had $3.5million burning a hole in your pocket, this Yellowstone-looking
massive cabin home
might be just the place for you.
Unlike most lake homes, this one looks very lived in full-time. The stocked pantry and full workshop really scream "Retirement Home" in my mind.
With just over 5300 square feet of living space, five well-appointed bedrooms, five bathrooms, two stories, a detached shop, plenty of lakefront, and your own personal dock... this looks like a dream out in the middle of nowhere. Unlike a lot of Oklahoma's most expensive homes, this one actually looks really well put together. Everything matches, one theme, etc... It's a rare case of the wealthy having good taste.
Peek Inside this $5million Lake Texoma Mansion for Sale
People always say "If you're gonna dream, dream big." That is precisely what the builders of
this lakefront home
on Texoma did.
10,000 square feet of total living space. Six bedrooms, seven baths, walls of glass offering panoramic views of picturesque Lake Texoma. A huge beachfront on four and a half acres. Add in the gourmet kitchen, screened sunroom, legit theater, and game rooms, an 80-foot observation tower, plus an elevator to ensure everyone can catch a vista-view, this would be a fantastic place to call home or have available for a weekend or two each year.