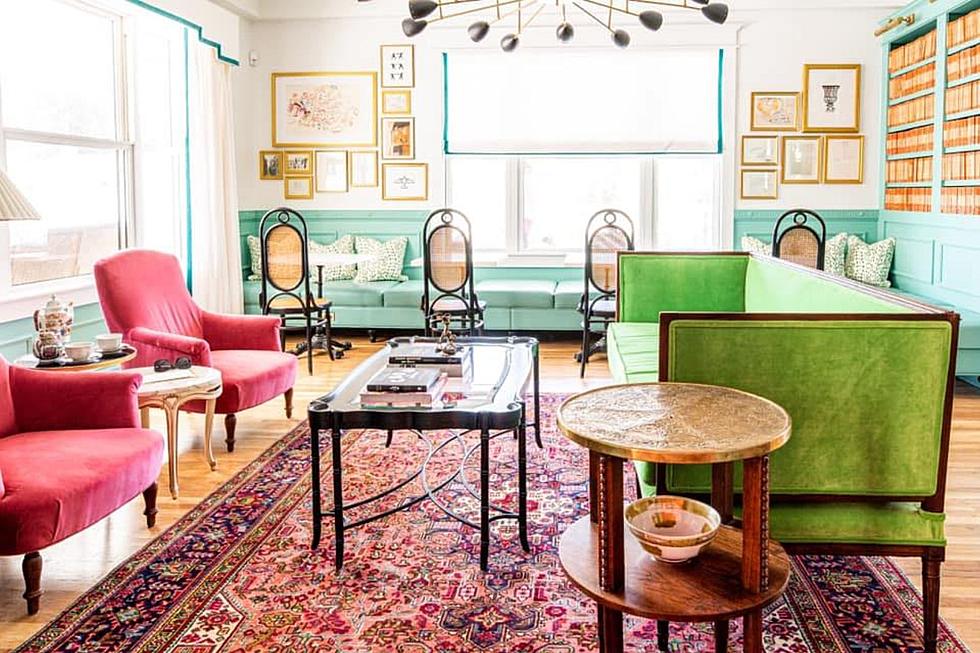 The Most Beautiful Hotel To Stay At Is In Oklahoma City
Bradford House Facebook
If you're looking for an atypical staycation, then you'll want to book a stay at Bradford House in Oklahoma City. The boutique hotel is a hidden gem in the Sooner State and offers a "uniquely tailored hospitality experience."
According to its website, Bradford House is "a boutique hotel that delights in the extraordinary." They "believe in creating adventure, both near and far, exploring our world and bringing it close to home." Bradford House is in a renovated historical home offering standard rooms and suites with no two rooms the same. The rooms range in sizes "from cozy to indulgently spacious" guestrooms that "feature the soaring ceilings and romantic balconies of the original tile, mirror, and millwork details from 1912."
Relax in luxurious rooms and an exquisitely cultivated urban garden.
Some of the rooms at Bradford House also open to the property's urban garden and courtyard where guests can relax and enjoy the outdoors in style. The courtyard was "inspired by the refined gardens of Paris and Stockholm."
Enjoy a visit in the Bradford House living areas, a drink in the cozy bar, coffee on the wrap around porch or a three-course dinner at the restaurant.
Bradford House truly is an all-in-one getaway. If you're looking to find a place to chill or catch up with a friend, you can relax in one of the Bradford House's living areas.
And cocktails before dinner is a must at the Bradford House bar. According to the website, the "gilded bar is always shaking up modern riffs on classic cocktails or pouring a selection of wines produced by small, family-owned wineries from around the globe, all curated by [the] in-house sommelier."
And you can stay-in for a beautifully delicious dinner at the Bradford House restaurant that offers "a thoughtfully tailored three-course menu of seasonal fare and whimsical dishes, with a dash of whatever guests desire."
And the next morning, Bradford House will have espresso and pastries ready for you.
And if the weather's nice in Oklahoma, then you should definitely enjoy your morning coffee on the Bradford House's wrap around porch.
Travel to Hogwarts at this 'Harry Potter' Themed Cabin in Broken Bow, Oklahoma
Gallery Credit: Jeri Anderson
Top Oklahoma Wineries and Vineyards
Wineries and vineyards have been popping up all over Oklahoma over the last few years! Here are some that you should check out.
Gallery Credit: Jeri Anderson