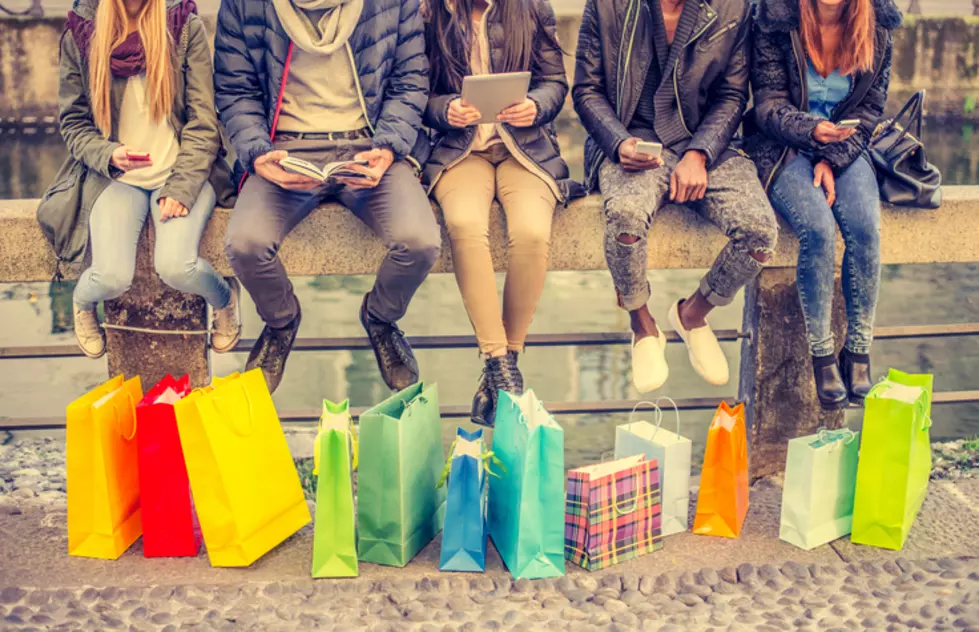 What Is and Isn't Taxable During Oklahoma's Tax Free Weekend
oneinchpunch
If you're new to Oklahoma, or you just don't remember, the Sooner State enjoys a sales tax holiday over the first weekend in August. This year it kicks off on Friday, August 5th, but the list of tax-free things is pretty strict, and with our recession status and rampant inflation, that value isn't exactly reflecting the current state of things.
Here is a quick list of things to explain what is and isn't of this tax-free weekend.
Who is exempt from sales tax?
Everyone. You don't even need to be an Oklahoma state resident. If it's sold at an Oklahoma business and on the list of acceptable items, it's tax-free.
What items are designated as tax-free?
Sales of any article of clothing or footwear designed to be worn on or about the human body and the sales price of the article is less than one hundred dollars are exempt. This does not apply to the sale of any accessories, special clothing or footwear primarily designed for athletic activity or protective use that is not normally worn except when used for athletic activity or protective use, or to the rental of clothing or footwear.

 

Any special clothing or footwear that is primarily designed for an athletic activity or protective use that is not normally worn except when used for athletic activity or protective use for which it is designed. Accessories including jewelry, handbags, luggage, umbrellas, wallets, watches, and other similar items carried on or about the human body, without regard to whether worn on the body in a manner characteristic of clothing are considered taxable. The rental of clothing or footwear is also taxable.
Is there a limit on tax-free goods?
Yes, if an eligible item is less than $100 it is sales tax exempt during the sales tax holiday. An item that is $100 or more is taxable.
That price threshold seems low considering the shoes kids want, and those that are the highest rated for foot support regularly go well over $100, let alone a wedding dress or tuxedo. While it sounds ridiculous, you have to remember most of our politicians wear empty suits, and those have no value at all.
Who is participating in the tax-free weekend?
Every Oklahoma retailer is required to offer these tax exemptions. If one insists they're not participating, report it to the state as they are just trying to illegally pocket that money.
What about online and catalog sales?
Eligible items sold to purchasers by mail, telephone, email or internet shall qualify for the sales tax exemption if the customer orders and pays for the item and the retailer accepts the order during the exemption period for immediate shipment, even if delivery is made after the exemption period.
This is where things get a little complicated. Some retailers (Amazon for example) will only debit your payment when they physically ship your items. If that happens outside of the 72-hour tax-free weekend window, it won't be tax exempt.
Due to the time and date restrictions, this means options like layaway are not available for the tax-free status.
If you still have questions about what is and isn't eligible, you can seek an answer on the Oklahoma tax information website, or use the contact feature to clear up any confusion.
And if you were wondering, it's kind of a bummer, but Texas holds its tax-free weekend at the same time.
Lawton's Incredible Barndominium Home For Sale
Tons of room, a private pond, motocross track, massive shop, extremely modern home, and enough space to run a business out the back... this place is awesome.
Take a look inside this epic 1960s retro motel in Oklahoma!
It's the ultimate retro vintage motel stay in the Sooner State! If you've ever wanted to step back in time and experience the "good old days" once again, or maybe for the very first time, you're in luck. Take a break from the usual, boring, and mundane hotel room by booking a stay at this 60s-style motel in Oklahoma City, OK.
The Classen Inn
is one of the most unique and colorful motels in the state, if not the entire nation. It was originally built back in 1963 and has been completely remodeled, refurbished, and reimagined. If you're looking for a place to stay while on vacation, staycation, or on a weekend getaway why not make your accommodations a part of the vacation fun by staying at the Classen Inn in OKC.
You can click here to book your stay.
Scroll through the photo gallery below to take a virtual tour of this EPIC 1960s retro motel!
Look Inside This EPIC $6,950,000 Oklahoma mansion!
Take a tour of this incredible mansion in Oklahoma City, OK that's for sale. If you have
$6,950,000
you could be the proud new owner of this one-of-a-kind estate. It's located at
9200 N. Sooner Road in Oklahoma City, OK.
and is listed by
Kermit Brown
of
Chinowth & Cohen Realtors
.Can you imagine actually living here?
Scroll through all the pictures for a look inside and take a virtual tour of this one-of-a-kind OKC mansion.