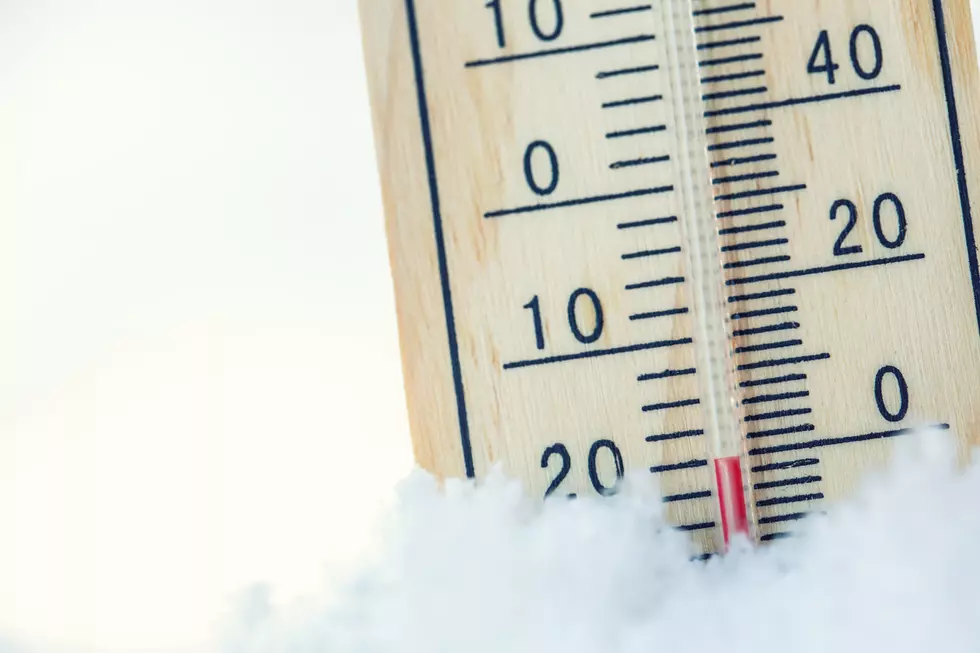 Winter Weather Advisory Issued for Lawton, OK.
MarianVejcik
If you haven't heard the news yet the National Weather Service in Norman, OK. has issued a winter weather advisory for Lawton, Fort Sill, and all of Comanche County for this afternoon until tomorrow morning. Right now the forecast shows the possibility of mixed precipitation starting now until 6:00 a.m. tomorrow.
I know it hasn't gotten as bad as originally predicted, but it could. One thing's for sure, don't take any chances. As rapidly as things can change outdoors you need to be prepared when Mother Nature starts PMSing. That means running to the store ASAP and getting the BREAD & MILK! It's just not an option!
Hit play on the video below and learn the proper "Bread & Milk" procedures:
Every time we have even a hint of snow and ice I think of this video. It's beyond accurate and truthfully depicts how some people react to inclement weather, especially if there's a threat of snow and ice.
I'd bet that once I get off if I were to go to Walmart or any grocery store in town the bread aisle would be barren and the cooler wouldn't have a single gallon of milk in it. Even the half gallons and watered-down fake milk would be completely sold out. I have no idea why we have this irrational obsession with bread and milk.
You'll want to remain weather aware and if Mother Nature does decide to dump snow and ice on us watch the road conditions closely. Click here for some winter weather tips to help keep you safe and warm until things thaw out and improve. The clock is ticking, you might want to head to the store while you still can and while there's still some left and get the BREAD & MILK before it's too late or you'll be sorry. You've been warned!
The Frozen Wichita Mountains
When Southwest Oklahoma gets a rare blizzard with serious snowfall, the mountains take on a fresh and stunning look. It's something we all get to experience thanks to the video and camera work of a few awesome locals with a stellar YouTube channel,
The Pemberton Boys
. They flew their drones and explored the mountains across SWOK while the views were grand, putting it online for everyone to enjoy.
Eleven Things Oklahoman's Eat When It's Cold
When it comes to the favorite foods in Oklahoma, most of them revolve around a grill. Whether it's steak, burgers, dogs, BBQ, beer can chicken, etc... If it can be grilled, it will be an instant favorite across all palates in this state. But what do Okies survive on when it's cold enough to require the wearing of pants and a hoodie? Here's the quick list of things every Oklahoma home should be pumping out when the endless Summer finally ends.
Basic Driving Tips For Snow & Ice
While you would assume that these are common knowledge, you'd be surprised how many people haven't lived in a place where they would learn these skills.