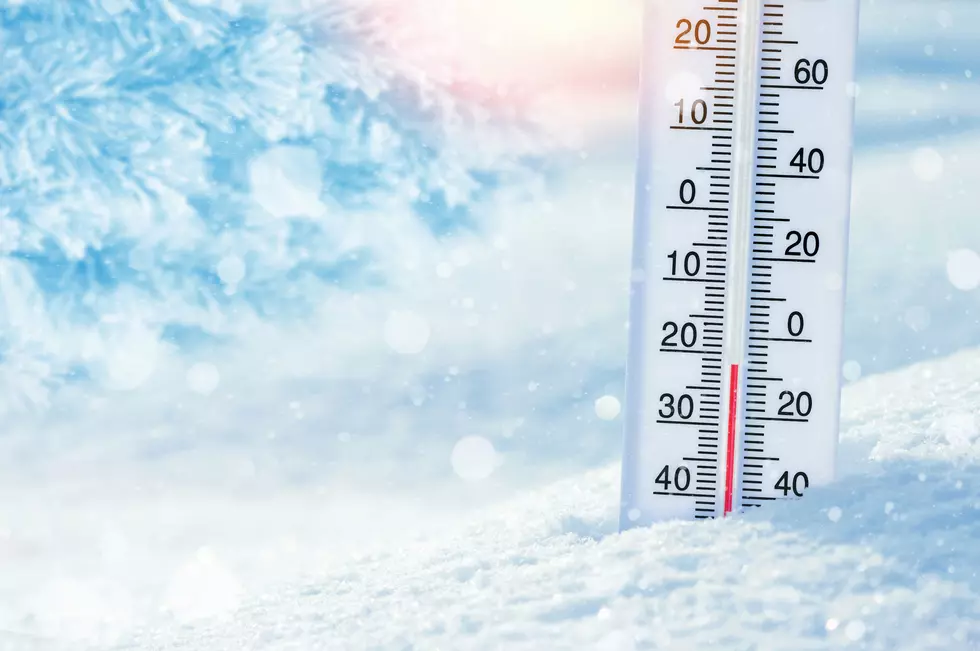 Is Oklahoma Going to Have a White Christmas?
Leonid Ikan
We could be having a white Christmas in Oklahoma this year! So far the Farmer's Almanac has been very accurate with the 2022 extended winter forecast. This year the Sooner State is expected to be much colder and wetter throughout the winter months. As a matter of fact, we've already seen some snowfall this year.
As the Farmer's Almanac predicted Oklahoma saw its first snow before Thanksgiving. It didn't stick, at least in most places but it was snow nonetheless. Right now Mother Nature is being a little moody, alright a lot moody. We'll be seeing warmer temperatures over the next few weeks. Then it's going to get cold, really cold!
Most of us are wishing for a white Christmas this year in Oklahoma. *Fingers crossed*
Kicking off December the weather forecast for most of Oklahoma calls for mild to cold temperatures, sunny with a chance of isolated showers. We're going to be adjusting the thermostat a lot over the next few weeks as it goes from hot to cold and back and forth. But right before Christmas, it's expected to feel like winter.
Believe it or not, we have a pretty good chance of having a white winter in the Sooner State will the greatest chance of snow predicted for December 21st through the 27th. This includes parts of North Texas and most of south and central Oklahoma. You can click here to see the extended winter forecast from the almanac.
According to the Farmer's Almanac Oklahoma is going to have a cold & wet winter
If the Farmer's Almanac continues to be accurate we should prepare for a very cold, icy, and snowy winter. With well below-average freezing temperatures and precipitation. The almanac is usually around 80% accurate so if the weather pattern holds it could very well become a winter wonderland this Christmas.
Start looking through the closets and find your coats, hats, gloves, and winter weather clothing. Sounds like you're going to need it. Keep a close eye on the weather if you'll be traveling during the Christmas holiday just to be on the extra safe side. It's been a while since we've had a white Christmas in Oklahoma so it's our turn!
Top 10 Best Christmas Towns In Oklahoma
While Christmas may not always feel like Christmas in Oklahoma, we put on that holiday spirit all over the Sooner State. Here are the top destinations to find a little holiday cheer.
Top 10 safest towns & cities in Oklahoma
These 10 Oklahoma towns and cities have been ranked and named as the safest in the entire Sooner State. If you're looking for someplace to move, retire or visit and are worried about crime, these are the safest places. They have some of the lowest crime rates in the state, some have the lowest in the Nation according to
FBI crime statistics
and the most recent survey report from
safewise.com
. Most of the cities and towns that made the top 10 safest places this year are located in the southwest central portion of the state.
One town made it to the very top of the list at #1 for its 4th consecutive year, that's quite an accomplishment!
Eleven Things Oklahoman's Eat When It's Cold
When it comes to the favorite foods in Oklahoma, most of them revolve around a grill. Whether it's steak, burgers, dogs, BBQ, beer can chicken, etc... If it can be grilled, it will be an instant favorite across all palates in this state. But what do Okies survive on when it's cold enough to require the wearing of pants and a hoodie? Here's the quick list of things every Oklahoma home should be pumping out when the endless Summer finally ends.
16 Incredible Places You Have Experience At Least Once In Oklahoma
From mountains to lakes, caves to dunes, here are the most incredible places in Oklahoma you have to visit and experience at least once.