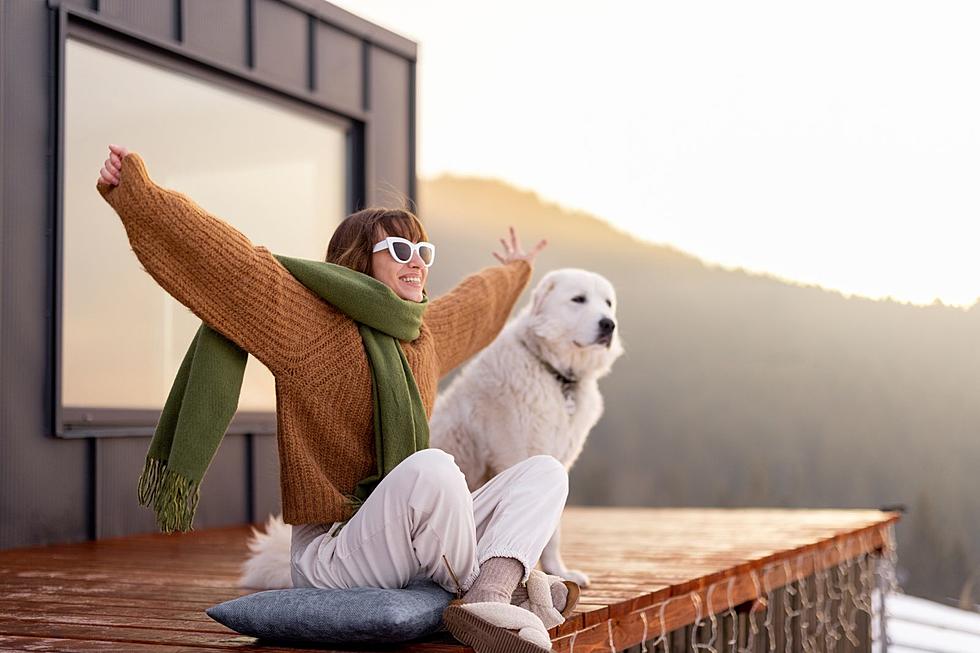 The Coolest Pet-Friendly Airbnb In The State Is In Broken Bow, Oklahoma
Canva
I recently got a new puppy, and I'm getting the itch for a weekend trip in Oklahoma. So I Googled some pet-friendly places in the state and come across this article with the coolest Airbnbs in each state, and it's no surprise that the one for Oklahoma is in Broken Bow. But I have to admit, it is pretty cool!
Of course I have to share a picture of my dogs! The one in the middle is my newest puppy of the bunch.
The coolest pet-friendly Airbnb in Oklahoma is a GORGEOUS log cabin!
If you're heading out to Broken Bow for a trip, it's mandatory that you stay in a log cabin in the woods. It's part of the Broken Bow experience! An article from Figo Pet Insurance dubbed the Knotty & Nice Luxury Cabin in Broken Bow as the coolest pet-friendly Airbnb in Oklahoma. And as a seasoned traveler and pet mom, I have to agree!
Quiet seclusion, room to explore and cozy amenities!
What I love most about traveling to Broken Bow is that you can always find any type of cabin you're looking for, whether you're looking for outdoorsy adventure or cozy cabin fever, you will be able to find it. And, of course, neighboring Broken Bow is Hochatown which has some amazing shopping, delicious food and several breweries and wineries.
Honestly, you can never go wrong with a trip to Broken Bow, and if you need to take your furry friends, we've found the perfect cabin for you!
Top Oklahoma Wineries and Vineyards
Wineries and vineyards have been popping up all over Oklahoma over the last few years! Here are some that you should check out.
Oklahoma State Parks
Get out and enjoy one of Oklahoma's amazing state parks sometime. From the high desert of Black Mesa to the swampy lowlands and tall pines of Southeast Oklahoma, there's a place of recreation for everyone in the Sooner State.