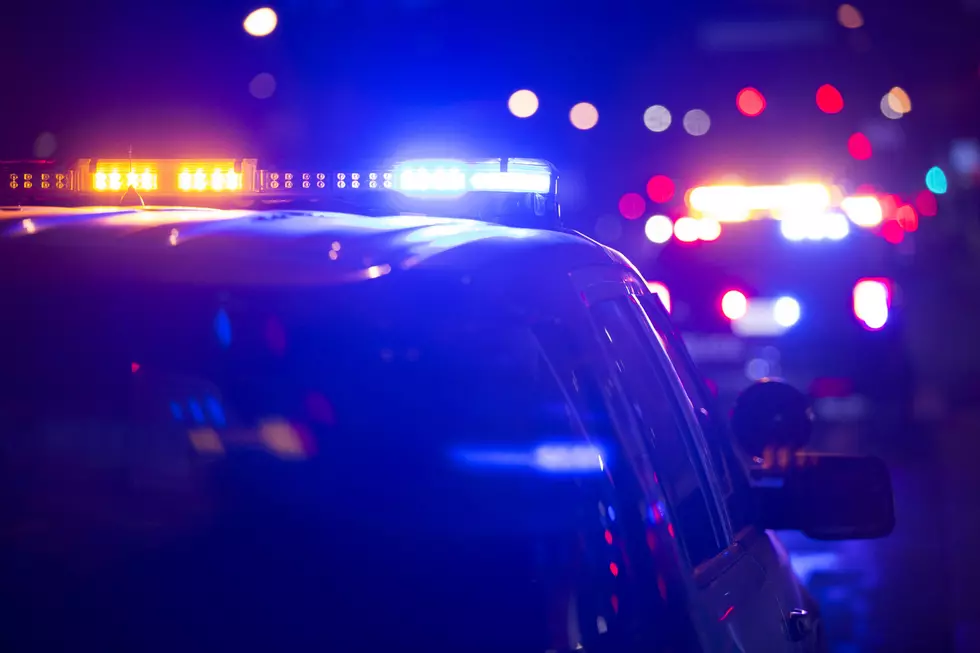 Heroic Woman Stops Mass Shooting at Graduation/Birthday Party!
MattGush
A woman in Charleston, West Virginia is being hailed a hero after she stopped a mass shooting. She was lawfully carrying a firearm and when a gunman appeared and began shooting into a crowd she shot and killed him saving the lives of all those who were present. The only injury or fatality reported was the gunman.
I heard about the shooting earlier this morning from Fox 23 KOKI-TV in Tulsa, OK. Unlike all the other news outlets that refuse to report or bury any story that contains the successful use of firearms in self-defense by an armed private citizen. For whatever reason most news outlets want to downplay any such stories.
Most media prefer instead to ignore the facts and pretend that everyday citizens who carry firearms are a liability and dangerous. A BIG THANKS to Fox 23 for reporting on this, click here to read the article. Like the old saying goes "When seconds count, cops are minutes away." By being armed she was able to not only defend herself but everyone around her as well and that included children. This lady deserves a medal!
According to the official police report, the gunman was told earlier that evening to stop speeding through the area because kids were present. A graduation slash birthday party was taking place at the apartment complex. He returned with an AR-15 rifle and began firing shooting into the crowd. That's when this lady drew her firearm, shot, and killed him. Luckily no one other than the gunman was hit or injured during the shooting.
Defensive use of a firearm occurs all the time, but we rarely hear about it. Again it's deliberately ignored by those with a hostile view towards armed citizens and the carrying of firearms for self-defense. However, it's been proven again and again that armed citizens make us safer and are more than capable of defending themselves and others. As a matter of fact, firearms are used far more often for recreational and defensive use versus criminal use. This recent self-defense shooting is just another example of this actual truth.
See How The Ten Most Dangerous Cities In Oklahoma Rank
While some of Oklahoma's most dangerous cities may not be a total shocker, there are some real surprises on this Top Ten list.
Funny, Crazy & Unusual Street Names Found in Oklahoma
One thing's for sure, Oklahoma has a ton of funny, unusual, and downright crazy street names. Across the Sooner State in every town, city, and rural community you'll find hilarious streets and roads with some of the most bizarre names you can think of. When they were named, more than likely years ago, I'm sure no one thought they would be considered crazy or funny at the time. Well, times have changed! Now some of these street names had to be deliberately named by someone with a great sense of humor. At least in my opinion anyway. Scroll through the photo gallery to check out some of Oklahoma's funniest and craziest street names. If you know of a funny or crazy street or road name in Oklahoma take a quick photo of the sign and submit it to critter@townsquaremedia.com and we'll include it in the photo gallery below.
New Oklahoma Laws On The Books In 2022
Over 350 new laws have taken effect in Oklahoma this year. It's practically impossible to keep them all organized and well known. Here's a shortlist of the new Oklahoma laws that will most likely affect you.
Oklahoma Diner's, Drive-In's, and Dive's Guy Fieri Raved About On TV
We all know Guy Fieri is the self-proclaimed Mayor of Flavortown, and as such, we generally trust his discerning palate to guide us to the best food any place has to offer. At least the places he tends to go often offer up some really good eats, and in looking at this list, having eaten at most of these places a handful of times, he's not wrong. Here are the Oklahoma original restaurants that have been featured on Triple-D.