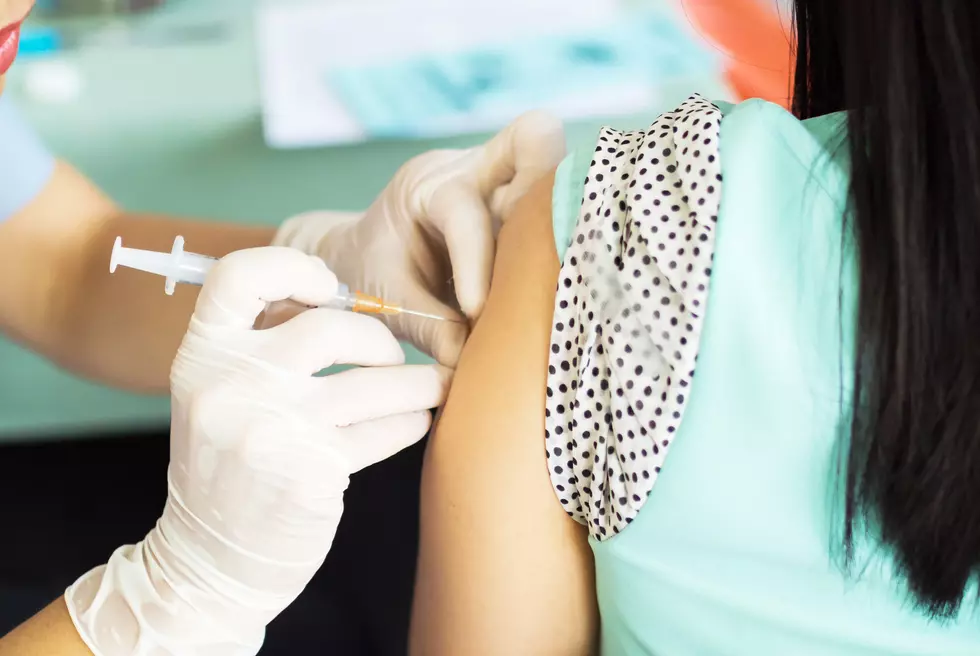 Oklahoma's COVID Vaccination Protocol Should Be the National Standard
cookie_cutter
Last week the Comanche County Health Department held one of it's first COVID-19 vaccination clinics at the Great Plains Coliseum in Lawton and at the Community Center in Altus. Both locations provided vaccinations to those 65 years of age or older for Phase 2 of the vaccine rollout in the state and the Nation. Another vaccination clinic will be scheduled as soon as more vaccine becomes available.
The Comanche County Health Department did an amazing job of organizing and running the clinics. A BIG THANK YOU to everyone involved for all your hard work, efforts and planning. I've heard from several friends and family members who were eligible for the vaccine and went to the clinics. All of them complimented and commented on just how organized, efficient and well run it was.
Oklahoma, especially S.W. Oklahoma has done a great job with rolling out the vaccine and organizing mobile sites and clinics where it can be administered. More than one person said that Oklahoma should be the standard the entire Nation uses when it comes to COVID vaccine protocols and clinics. That's a HUGE compliment to our local health department and the Oklahoma State Department of Health.
Not only were the clinics well run, the state created a vaccination portal. A scheduling tool to help Oklahomans determine when they are eligible to receive the COVID-19 vaccine and help them schedule an appointment when it is their turn. This will be the fastest and easiest way to get in line, request a vaccination and stay up to date with the various rollout phases. Visit www.vaccinate.oklahoma.gov to sign up and schedule an appointment and notifications.
Everyone can and is encouraged to pre-register even if you're not eligible at this time for a vaccination. When you sign up and fill out the questionnaire and application you can select an option to be notified when you'll be eligible as Oklahoma works it's way through all the phases. It will also let you know when an appointment for vaccination is available once your phase is active.
Visit the FAQ on the OSDH site for more details.
You can also check with the Comanche County Health Department to see what Phase we're currently on and when the next vaccination clinic will occur. Check their
official Facebook page
often for updates. Eventually everyone will have the option to be vaccinated as we work through the phases. Thanks again to the Comanche County Health Department for all you're doing and continue to do for us, we really appreciate it.
Here are some tips for self-care during the pandemic: