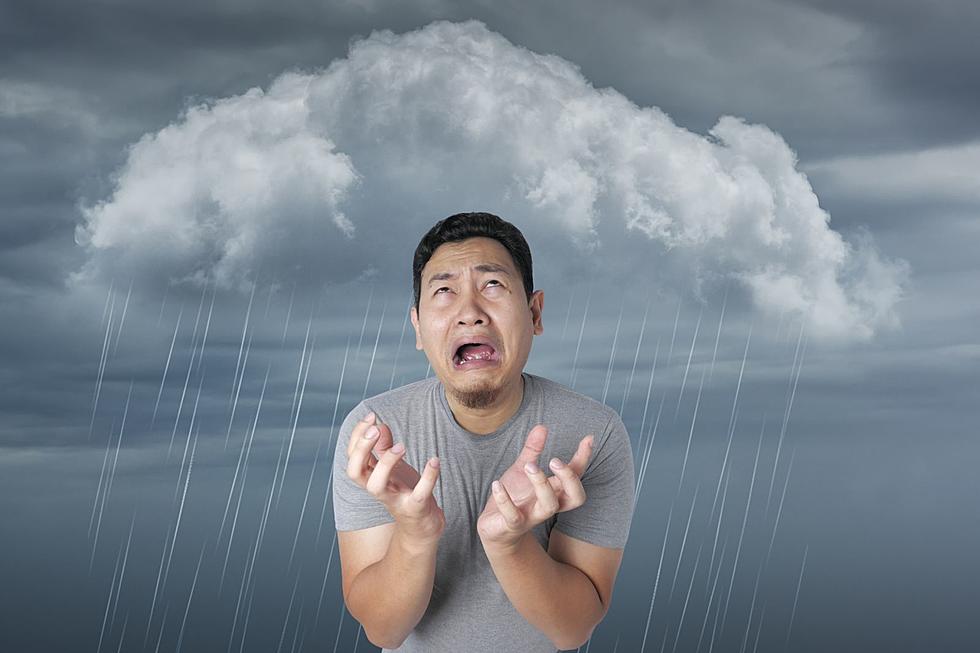 No Severe Weather Relief In Site for Oklahoma This Week
Canva
I know Oklahoma needs the rain and all, but I am tired of these rainy days. We've got some sun today (June 14), but it looks like we still have chances for more rain and severe weather the rest of this week.
According to the National Weather Service in Norman, we'll have relief from the rain today but severe storms could return to Oklahoma this evening, specifically for areas along I-35.
And it looks like Thursday is when most of Oklahoma has higher chances of severe weather. The National Weather Service in Norman is predicting severe storms to move into Oklahoma around 5 p.m. and could last through 3 a.m. Friday. Main threats are golf-ball sized hail and wind speeds from 60 to 80 miles per hour.
Will we get to enjoy summer pool-side this weekend??
Well, some of us will and some of us won't. It looks like northern Oklahoma will see severe weather Friday and Saturday.
If you need me this weekend, I'll be floating in my pool dreaming of more sunny days.
Lucky for me, it looks like southwest Oklahoma will be free of storms this weekend. For now. As we know, weather can pop up out of anywhere! So it's important for Oklahomans to always be weather aware.
And as we get through a storm-possible weekend, next week will start to look and feel like summer. We may start getting into our 100-degree summer days next week. Perfect pool weather!
The Ten Most Tornado-Prone Counties in America
When it comes to the topic of tornadoes, Oklahoma is universally known around the world for producing some of the biggest, including the last F6 ever measured... but it'd probably surprise most Okies that the Sooner State doesn't even crack the top five of the most tornado-prone counties in America.
Oklahoma's Ten Best Fishing Lakes
If you know, you know. When it comes to fishing, not all lakes are equal. While you can fish and catch fish in just about every body of water in the Sooner State, there are only a handful of lakes Oklahoma anglers get serious about.
Here are the top fishing lakes in Oklahoma.