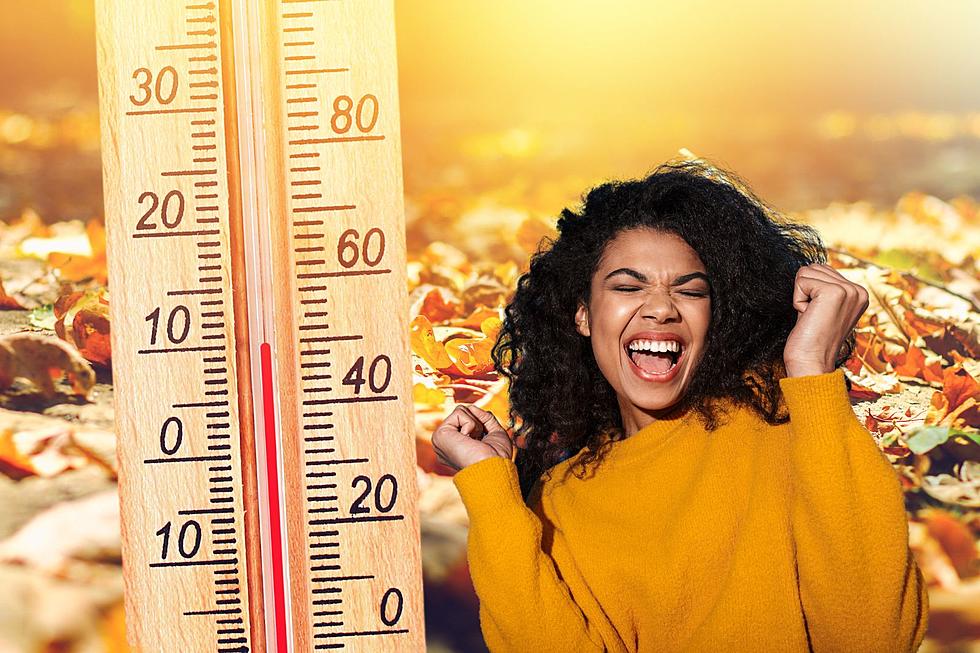 Severe Weather and Cooler Temperatures Headed to Oklahoma
Canva
Oklahoma kicked off October this past weekend with hot temperatures, but after a round of storms move through the state this week, we'll more seasonable temperatures for October.
According to the National Weather Service in Norman, severe thunderstorms are possible Tuesday, Oct. 3, in the afternoon and evening across western Oklahoma and north Texas. Tuesday's storms could bring hail up to golf ball size and winds up to 60 miles per hour.
Wednesday, Oct. 4 could see severe thunderstorms and flash floods.
Another round of severe thunderstorms is expected to move through southwest Oklahoma on Wednesday, Oct. 4, bringing large hail and damaging winds to the area.
With these storms, various areas of Oklahoma are at a marginal or slight risk for flash flooding. This means these areas could see heavy rainfall with localized flooding.
Per usual, Oklahoma could really use some rain! This week's storms will bring with them a lot of rain. Areas of Oklahoma could seen anywhere from 0.5 inches to 4 inches of rain!
Oklahoma will stay warm to start off this week, but as move through the week, we'll receive a cold front that will bring in seasonable fall temperatures! FINALLY!! It looks like towards the end of the week, we'll see daytime temperatures in the low 70s and evening temperatures in the 50s, with some areas in the 40s. I think Oklahoma can confidently say that fall has arrived!
Where To See Fall Colors In Oklahoma
Whether it's the feeling you get when you see falls warm colors in the trees, or the comfort of a memory you recall from a younger time in your life, there are places in Oklahoma to see the beauty of autumn.
Gallery Credit: Kelso
The top 10 Oklahoma pumpkin patches & corn mazes
If you're looking for a place to go for a little fall family fun you're in luck! Oklahoma is home to some of the biggest and best pumpkin patches and corn mazes in the U.S. People from all over travel to the Sooner State every fall to visit these incredible farms. Not only do they offer pumpkin patches along with corn and hay mazes, they also have all kinds of other activities like petting zoos, rides, arts & crafts, food, games, haunted attractions, and a whole lot more. So no matter what your idea of fall fun is, you can find it all in one place!
Gallery Credit: Don "Critter" Brown